Dental Promotions in Steveston
No current promotions, check back soon! See our past winners from our contests below

Food Bank Drive Giveaway
For each non-perishable food item donated, participants received one entry for a $50 Visa gift card!
Congratulations to our winner of the Visa gift card, Cathy B!
All proceeds go to the Richmond Food Bank Society.
Thank you, everyone, for participating! Here is our box of donations.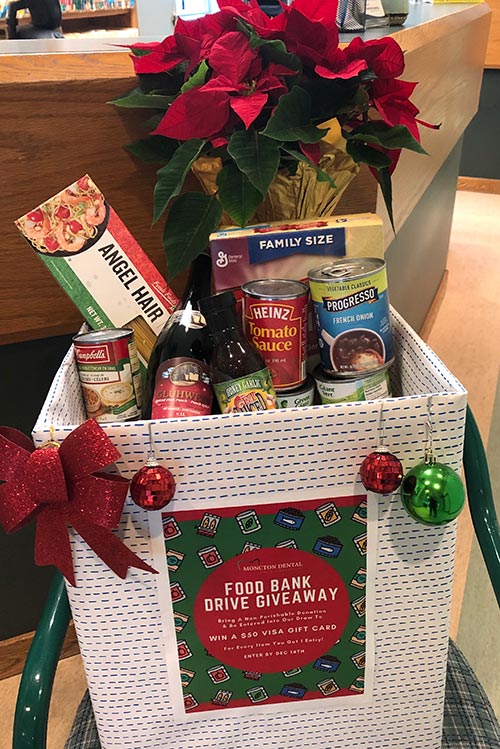 Name Our Scarecrow Contest Winner
Congratulations to Miss Penelope Short, the winner of our Scarecrow Crawl "Name Our Scarecrow" contest for Fall 2019. She named our Scarecrow "Dr. Ginger Vitis." What a creative kid!
Penelope has won a $50 Visa gift card!